Jesse the Jack Russell is a pretty special little character, because he's so clever he can do literally everything around the house, including make cups of tea, cook dinner and fold up bath towels.


Jesse is back, by popular demand, in this all new video showcasing more Useful Dog Tricks.
Jesse's heartwarming charm is bound to put a smile on the face of those who watch his adorable antics.
Jesse loves helping around the house, and there is no better help than that of an energetic little Jack Russell Terrier.
We hope you enjoy our video; we had a lot of fun making it!
~Heather and Jesse~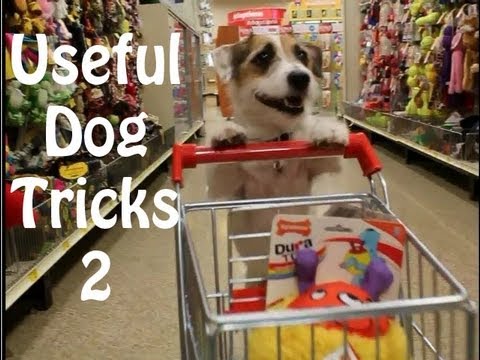 The pure bred, tri-colour Jack Russell terrier has an impressive portfolio and has appeared on film in Beverly Hills Chihuahua 2 as well as thrilling the audience on The David Letterman show on US TV.
Jesse's behaviour is put down to owner Heather using positive reinforcement and clicker training.